While our northern friends dust off their coats and brace for dropping temperatures, we should see average highs in the seventies and eighties in Boca Raton this November. This means plenty of days for exploring the outdoors or enjoying entertainment outside. What will you do in November in Boca? Here are a few ideas.
Try a new park
Boca Raton has plenty of parks to take advantage of in November. Here are a few of the most popular.
Sugar Sand Park
With 132 acres of trails, playgrounds, a carousel, and more, Sugar Sand Park remains a favorite park among Boca Raton residents.
There are miles of nature trails to explore and plenty of fun activities for both children and adults. If you haven't been in a while, be sure to visit the remodeled science playground.
Patch Reef Park
At Patch Reef, you'll find plenty to do, including sports fields and courts. The 55 acre park has both active and passive recreation facilities like a fitness trail, picnic pavilions, and playgrounds.
On one end of the park, an electronic playground combines the fun of digital gaming with physical activity. The Pirates Cove playground features water features like shows and water cannons. It's a great place to take the kids while it's still warm enough.
Spanish River Park
Open every day (8 a.m. to sunset), Spanish River Park provides a great way to experience nature and access the beach. With loads of picnic areas, walking trails, and places for children to play, the park is a fun place to spend a day with the family.
If you plan to visit often (or just use it for beach parking), you might consider an annual pass because the daily parking rate is higher than other places.
Attend an outdoor event
Veterans Day Concert
Come celebrate and honor our veterans on Saturday, November 11th at 7 p.m. in Mizner Park (doors open at 6 p.m.). This free event is hosted by The City of Boca Raton, and it will feature the Florida Wind Symphony.
Boca Raton GreenMarket
This farmers' market is celebrating its 20th year in Boca Raton. Every Saturday from the end of October through May, you can visit more than 45 vendors who bring their fresh produce, baked goods, flowers, handcrafted pet treats, soaps, lotions, and more.
It's a great way to support local, sustainable farms and experience some of Florida's best fall harvest. The market is open from 8 a.m. to 1 p.m. at Royal Palm Place in the heart of downtown Boca.
Annual Tree Lighting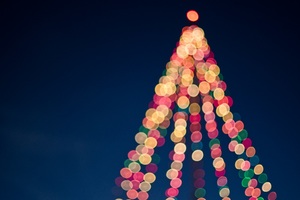 That's right, the holiday season is just around the corner. What better way to kick it off than the Annual Holiday Tree lighting in Mizner Park Amphitheater. Doors will open at 4:30 p.m. with the event starting at 5:30 p.m.
Open to the public, the free event is a wonderful way to celebrate with other Boca Raton families.
Hit the water for some fishing
While Boca has plenty of great fishing spots throughout the year, November is a great time to hit the waters. Depending on where you go, you'll likely have a shot at catching Blackfin Tuna, Wahoo, Cobia, Sailfish, Bonefish, and Great Barracuda.
Takeaway
After the heat of summer has died down, November provides plenty of opportunities to get outside in Boca Raton. Be sure to take advantage before the snow birds really start to flee the biting cold temperatures in the north.
What are some of your favorite activities for Boca Raton in November? Let me know in the comments, or send me a message.
New Harbor Realty
Marc Jablon, the Jablon Team                                                                                                                                                             
[email protected]
561-213-6139
http://www.JablonTeam.com